We have been assisting travelers with fishing & lodging reservations in Ketchikan, Alaska since 1998.
Your Adventure Starts Here
Contact Information
The list below has contact information for fishing charter guides in Ketchikan for both large or small groups.
Contact the Captain directly to reserve your dates or for information on salmon and halibut charters.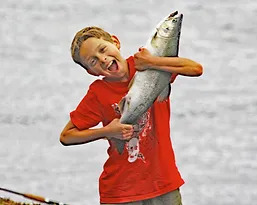 Where should you stay?
We have vacation rentals, cabins, tree houses & rooms. We can often save you hundreds on lodging over hotel costs.
Contact Us!
Office: 907.247.7117
Cell: 907.254.2050
info@alaskatravelers.com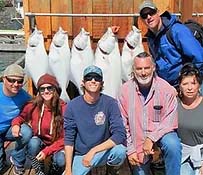 Baranof Fishing Excursions
Individuals to extended families – Customized fishing charters and Alaskan culinary adventures.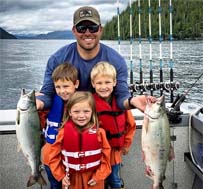 Ketchikan Fishing Company
Fish with Captain Todd Monson targeting halibut, salmon, rockfish, ling cod, pacific cod and more!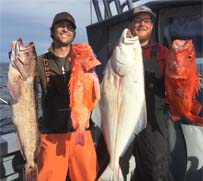 Ketchikan Fishing Expeditions
Offering an array of world class fishing charters as well as marine and wildlife eco tours. Captain Aaron Ramirez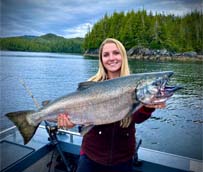 Ketchikan Sport Fishing LLC
Fish for Halibut and Salmon in a private 31.5′ vessel with top-of-the-line equipment for your group only.  
Captain Trent Updegraff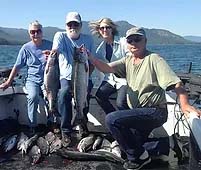 Offering All-Day and Multi-Day Charters designed to make the most of your fishing time in Ketchikan.
Captain Joe Bowen
The best shoreline fishing is in the deep-water shore areas. We recommend Mountain Point or areas of Herring Cove (see maps below). Be careful to watch for signs that are posted in areas where you are NOT allowed to fish. You must have a fishing license to fish from the shore. If you are unsure of which areas and times to fish, please contact Alaska Fish & Game 
http://www.adfg.alaska.gov
  for rules and regulations before you fish.